We work on many different makes of computers.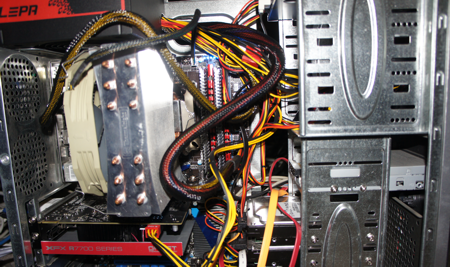 An 8-core CPU with an AMD Video Accelerator.
We have worked on PCs and laptop computers for a major company since 1996. We build new computers like this one, an 8-core CPU with a good GPU 32-GB main memory. This is a customer who does Sound Recording and needed some extra processing power....
This one has the Floyd Ghost Bridge, EMG Pickups and the Hexpander MIDI electronics. It also features the Gibson Style Varitone tone switch. An amazing flexible guitar that can play a number of styles!


We have rescued websites for customers who had issues with their developers and/or support personnel. We have used template driven websites (like this one) and have developed sites for charity and community projects in the Seattle Eastside areas.
Please contact us if you want a quote for your project or want a list of sites we've developed.
As a member of three flying clubs, RC instructor and AMA Contest Director, I can help with answering questions about beginning Radio Control Airplanes. We provide free presentations for local youth and adult groups.